Tyler is a youtuber and what he does is challenges or talks to his fans if they need some courage. He supports you and helps everyone along the ways.

I know i put this video in the first slide with Miranda but this is a video where it shows that youtubers have fun together and its not all about them.

Powered by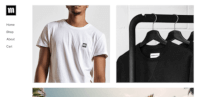 Create your own unique website with customizable templates.